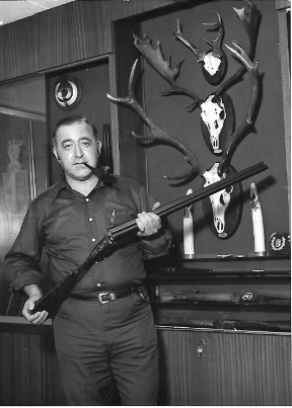 Ignacio Ugartechea Aulestiarte belongs to the second generation of Ugartechea shotguns. He began his career at a very early age. He studied at the Eibar Armory School, but in fact his main school was his own factory, where he learned all the ins and outs of the shotgun.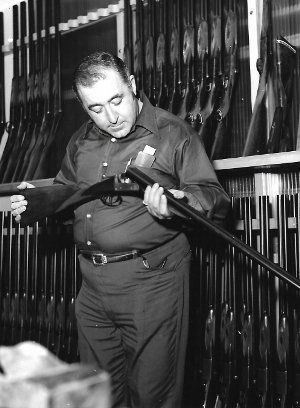 The Ugartechea factory was self-sufficient, starting and finishing the shotgun, it did not need auxiliary workshops. This means that it had its own pebble, chrome, temper, auger. The woods used for butts and forts were always made of high quality walnut with oil finish.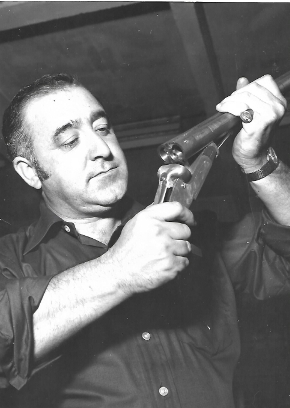 Ugartechea was the first to manufacture superimposed shotguns. He makes his own shotgun overlaid in caliber 410, a caprice that many would have wanted for themselves. Many people are still interested in this shotgun. In spite of being a small caliber, Ignacio has thrown with her in numerous hunts and snakes by all the peninsula
Armas Ugartechea, founded by Mr. Ignacio Ugartechea in 1922, is located in Eibar, the traditional gunsmith town. It is devoted to the craft manufacturing of fine hunting shotguns and is the heir of a long craftsman tradition that has cleverly incorporated the new technologies in the production of their guns, and, at the same time, keeping its traditional know how. It was the first Spanish company to start making under and over barrel guns. Armas Ugartechea, is well known for the quality of its work both at home and abroad. A present, Armas Ugartechea sells its guns worldwide. Among its customers, there are heads of state and monarchs from several countries, as well as top hunters and crack shots.The Ugartechea Family is still in charge of the company which is a basic principle, as they are the ones who know better how to optimise the manufacture of these firearms, which combine with craftsman work the best technology.